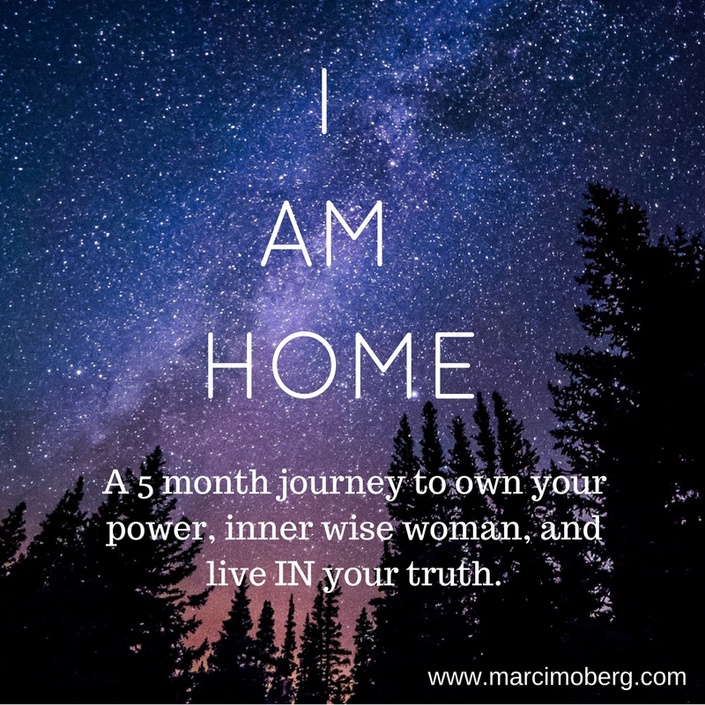 I AM Home - A root to rise journey
Build a home in yourself, in your relationships, with the Universe, and in your life.
Woman is a ray of God.
She is not that earthly beloved:
she is creative, not created.
~ Rumi
The most important journey we can take is back to ourselves. To reclaim our power, to recognize and nurture our intuition, and align our compass to this renewed trust in ourselves.This new foundation creates an unshakeable center in our being that is our birthright that empowers us to hold the ebbs and flows that arise in our being and in our life. It becomes a place we can return to time and time again. Is there anything more worthy of your energy, time, and focus?
IMAGINE You:
Turn to your own wisdom for guidance first whenever you feel lost, trust it...and get an answer.
Ask for what you need in relationships with clarity and ease.
Are able to untangle from others negative energies and stop feeling drained.
Know how to create loving boundaries that you design and let go of defensive walls with others.
Understand your sensitive nature and cherish its unique gifts.
Heal from heartbreaks and heartaches.
Understand and end your regular cycles of feeling overwhelmed.
Communicate with spirit guides, loved ones, other realms and know how the wisdom you receive can be implemented in your everyday life.
Know how to work with the natural cycles of life (menstrual, moon, and seasonal).
Can decipher the messages your body brings you through sensations, emotions, and aches or pains.
Easily tap into your inner wisdom when you need it through new ancient and modern practices.
See the miracles in everyday life and reconnect to a sense of joy.
Ready to sign up? Scroll to the bottom to snag your spot.
Got questions? Schedule a free consultation with me HERE.
I INVITE YOU TO COME HOME
Join me and a small circle of women on a five-month journey where we will build a home in ourselves, in our relationships, with the Universe, and inside our life. Together we'll cycle with the moon for five months to dig deep and rise high. Think of this as a sacred circle, a late night gathering over your favorite cup of tea with close friends, and a giggly sleepover where inside jokes abound. This is the community and the emotional update your system has been waiting for. Together we will:
Learn to trust ourselves and each other.
Pull our energy, our worth, our power back from all the people, places, and moments we left it behind.
Learn how to choose daily steps that brick-by-brick lay a new foundation through our thoughts, words, and deeds.
Call on ancient and modern practices that help us remember who we truly are. Hi Goddess :)
"It is uncomfortable to be one's own authority,
but it is the only condition which true personal power can develop."
~ Starhawk
LIVE THE STORY YOU WERE BORN TO EMBODY and LIVE IN
As women, we are told from the day we show up on planet earth, who we need to be. This program will strip away the layers of what you've been told so you may meet your fullness for the first time. Beyond the shoulds and should not's. Beyond the definitions and standards of being a woman you were told, you were taught, you choose to believe.
Without changing the foundations of who we are, all self-help, personal development, and spiritual efforts are flimsy band aids that will eventually break. Untouching the foundations of who we are means that unhealthy patterns inevitably will repeat without awareness. This time it's going to be different.
THE JOURNEY:
Each month we'll focus on a different area of our life and build a home there. This includes:
Five virtual live sessions during new moon weeks where we'll share a ritual together, I'll give a talk on the month's topic, and share the latest intuitive insights.
Five course modules including readings, diverse practices and exercises including meditations, journal prompts, rituals, and reflections to guide your internal work throughout the moon cycle.
Ongoing conversation, encouragement, empathy, and support in a private online group that I'll join you in.
Five virtual live group coaching sessions where we'll circle up, share rituals during full moon weeks, and I'll provide on-the-spot coaching to LIVE what you learn. After all,
All wisdom you receive in life is meant to be LIVED.
Ready to sign up? Scroll to the bottom to snag your spot.
Got questions? Schedule a free consultation with me HERE.
This is not your standard cookie cutter program! Get ready for one part preset and designed and one part custom tailored to the group's needs and desires!
Month 1: Home in Yourself
We'll start by removing the barriers that stand in the way of feeling at Home inside ourselves. We'll uncover the thoughts, beliefs, actions that perpetually keep us disconnected from our inherent radiance inside. We'll embrace our nooks and crannies, our quirks. Feel what it is like to start embracing the feminine energetic side of our being. We'll explore the human realities of our nature by navigating questions and challenges of personal power around establishing boundaries. Learn how to let go of the defensive need to build walls and stand in the power of boundaries that you negotiate. We will understand our inherent empathetic nature, why we feel drained at times, and how to regain our energy. We'll harness energy-preserving techniques for empathetic souls to transform our sensitivity from our kryptonite into a superpower. And we'll end by diving deep to practice fierce self love towards our inner child when she gets triggered. This first month is pure soothing balm to the soul.
Month 2: Home in Relationship
After creating a solid foundation inside of ourselves we will be ready to explore our relationships through a relationship health check up. This empowers us to clearly see how our current relationships empower and disempower us. We'll take time to get clear about our needs versus wants in relationships, how to create relationships that feel at home, and then take the necessary steps to manifest and create them. Remember you're a creator. We'll practice taking care of ourselves in relationship, intentionally cultivating joy and establishing self care routines uniquely attuned to our personal needs rather than "best practices." And we'll take boundaries to a whole new level with a deep dive into sovereignty, to live in alignment with our inner authority and truth. This month will empower us to ensure our relationships feel aligned and we are confident about where we fit in the web of our interconnected life.
Month 3: Home in Universe
Next we'll zoom out and start to explore our connection to something Greater than ourselves, the Universe. We'll practice tapping into our intuitive knowing through diverse self-awareness tools including meditations, journaling, and sacred rituals. We'll explore why everyone is psychic to soe degree and identify the ways you receive direction and guidance from the Universe. We'll learn how to tap into the unique intuition all self-identified women have...our womb/pelvic bowl region. We'll explore the cycles of nature and our unique connection as women to the moon and Mother Nature. This journey will open us to gifts we were unaware we had, guidance we've been hungry for, and a deeper interconnection with the world around us.
Month 4: Home in Life
Once we've plugged into our knowing of the Universe, we're powered up and ready to rise higher by diving deep. We'll explore the chakras, energy centers in our body that guide our emotional, physical, and mental health and serve as a framework for feeling whole in ourselves. We'll learn how to create space for integration, a process needed for all shifts we create to stick. And we'll recognize that our challenges are life lessons for mastery and how to start distilling the soul medicine of each summit we climb in life. This month is about putting the pieces together of self, relationships, and Universe.
Month 5: Rise
We'll close our five months with a final chapter dedicated to living in the new home you've built. This is where the rubber hits the road. We'll learn how to become active agents in our lives and exercise choice to constantly align our actions and deeds with our new foundation. We'll dance with the ever-evolving nature of our very own selves and life, learning how to let go, allow, and embrace. We'll learn how to "make our own magic" and follow our own path. We'll courageously develop a sense of steadiness to live in discomfort, and expand. Oh woman will we expand. And lastly, we'll define our path and determine what's needed to Live Inside this new Path we've paved. Living a life that is self sourced, self-defined, self-initiated.
When we change the foundation of how we think, act, and relate away from who we were told to be towards who we truly are, we become unshakeable, and we rise to embody the fullness of who we are. We realize our divinity, our holiness, our sacredness. We access abilities that were otherwise hidden, strengths that were left unseen, and possibilities that otherwise seemed impossible.
We all yearn to feel at home. This primordial yearning fuels our grappling, our searching, our seeking, our questioning. It's underneath our moments of loneliness, overwhelm, and confusion. Quench your thirst and get ready to call out "I AM Home!"
Sign up below!
If you still have questions, let's chat! Schedule a free consultation with me HERE.
Your Instructor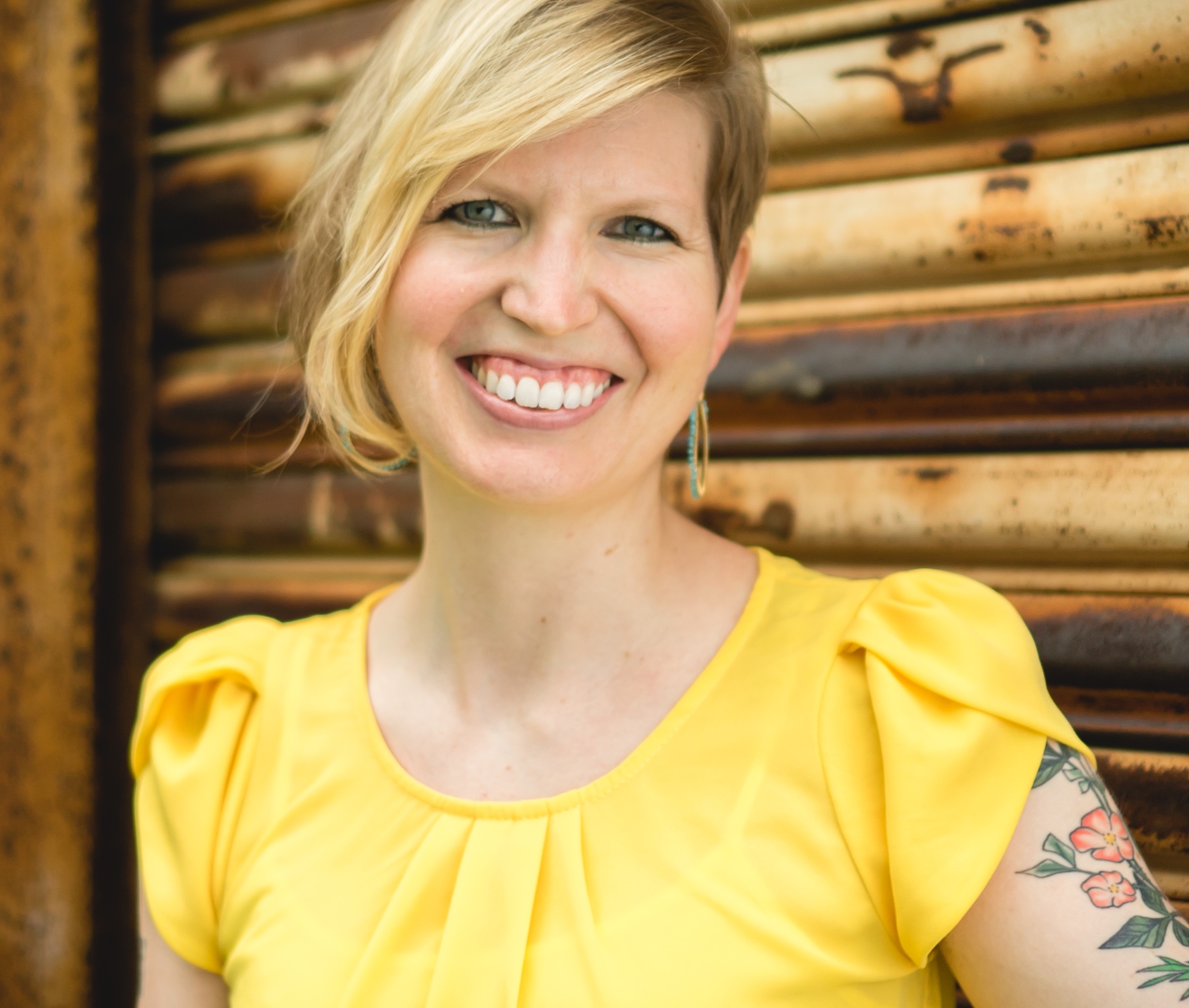 I am an intuitive coach and healer who empowers sensitive souls with big hearts to own their power, trust their intuition, and live their truth every day. My clients are spiritually seeking sensitives who Know they were born to be different. They are multi-faceted...not a straight line. They exude a brilliance they wish others would honor. And they ultimately came to Planet Earth to be of service to others. Entrepreneurs, school teachers, attorneys, healers, and yoga teachers are just some of the special people I have had the privilege to co-create with. I've worked 1:1, in groups, and led trainings with hundreds of people to date.
My work is born from my own spiritually seeking and personal development journey. I combine more than a decade of applied experience (I'm all about practice, not just theory) in self-inquiry, mindfulness, meditation, social psychology, Eastern and esoteric philosophy, the healing arts of energy medicine, Reiki, and yoga, Earth-based spiritual traditions, and occult teachings. These days the Divine Feminine, ancestor work, and land-based practices rule my way. This means I value an intuition, feeling, non-linear, and heart-centered path. As a result, I've been known to be called a Priestess, Psychic, Shamana, Witch, Healer, Channel, and Seer. After all, like my clients, I am deep. I am multi-layered. Cyclical and evolving. I am so much more than the words on this website. And so too, I feel, are you.
Course Curriculum
Welcome Goddess!
Available in days
days after you enroll
Frequently Asked Questions
When does the course start and finish?
We will kick off our course on July 9th, 2018. In the beginning of July you'll receive an e-mail from me with details for our first session, access to our private group, and intro course content. We'll work through five moon cycles starting each new phase on the new moons and completing December 8th.
What does the course include?
5 new moon live sessions. 5 full moon group coaching sessions. 5 course modules of content. A private online group. One 1:1 60 minute coaching session
When are the live sessions going to be held?
MONTH 1: Wednesday, July 11th and 25th @ 8 pm ET MONTH 2: Wednesday, August 8th and 22nd @ 8 pm ET MONTH 3: Wednesday, September 5th and 19th @ 8 pm ET MONTH 4: Wednesday, October 10th and 24th @ 8 pm ET MONTH 5 Wednesday, November 7th and 21st @ 8 pm ET
What if I have to miss a live session?
No problem! I record every live session so you can watch the replay and join in the follow on conversation with ease in the private Facebook group.
How long do I have access to the course?
How does lifetime access sound? After enrolling, you have unlimited access to this course for as long as you like - across any and all devices you own. The first part of month 1 content will be uploaded and ready by July 9th when we officially launch the journey.
Will you offer this again in the future?
I don't know. Right now, Intuition inspired me to create this program and offer it for a 2nd time. I ran the first circle starting January 2018. I've responded in gratitude and created this journey. However, there's no guarantee that I'll offer it again. I just know that it's what I'm meant to do right now. <3
What if I am unhappy with the course?
I've designed the course to be one part set and one part flexible. This means that throughout the journey I'll be developing additional content based on the group's needs, requests, and frequently asked questions. So cool right? The result will be a yin and yang journey of pre-planned and responsively-created content. Given the limited spots in my program, I cannot and do not offer refunds of any monies paid. Regardless of whether you complete the whole five months, your tuition for the five month program will be charged. I believe in this course 100%, you, and the results it can achieve! It's built off of thousands of hours of my own personal development and my one-on-one private coaching practice. If you are struggling with implementation of the course materials, no problem! We'll have a private Facebook group where you can ask questions at any time and the program includes one 1:1 session with me to schedule anytime during the five-month journey. My prayer is that this combo of pre-designed and group-designed journey will give you the transformation of a lifetime that you'll remember for years to come. NOTE: Coaching is, by design, a confronting process. At times, a client may feel that he or she is unable or unwilling to move forward in a project, as fear or discomfort arises. While I understand this may be a normal part of the process, I am 100% committed to your higher self so that you remain committed to your goals/results and not be stopped by your fears or concerns. In other words, I got your back when the going gets tough. And so does the group!
This course is closed for enrollment.